ELIMINATING SPIDERS AND THE THREATS THEY POSE.
Spider infestation too big to manage?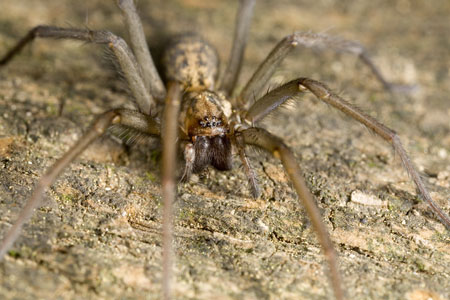 Not all spiders are bad, but a spider bite can pose a threat to the health of you and your family. If you have a spider problem and need it checked, call us. You'll get a FREE inspection of your home from skilled technicians who know what to look for.
Spiders are True Pest Control Champions.
They spend their entire lives killing insects and prevent destructive pest insects from literally overrunning the planet. They are also one of several links in the food chain of most eco systems being eaten by many birds, reptiles and small mammals.  However, all that being said they are rather frightening to look at. They are generally regarded as a pest themselves and our Independent Pest Solutions technicians are often charged with the task of discouraging their presence.
Many factors prevent the direct treatment of spiders for control. They walk on the tips of their tarsus (claws at the ends of their legs) and do not drag along the ground so they are not in contact with a surface to be exposed to insecticide. Ants and wasps groom themselves to cleanse their antenna, rodents clean their fur which can aid in exposure and ingestion of a pesticide, but spiders do not. They do not consume whole prey like others do, they inject venom and literally liquefy their prey before slurping them up. So again, transfer of pesticide is minimal if at all.
So How Do We Control Spiders?
Understanding that direct means of treatment are ineffective, makes us investigate their needs and habits to develop the treatment plan. Knowing that spiders generally reproduce based on available food resources (they don't want to give birth to tons of competition when food is scarce) and that they usually rely on trapping or ambushing their prey, means that control is achieved by attacking their food supply rather than them directly. Using repellents to eliminate the residual food supply immediately surrounding the home, combined with dusting down their webs with regularity will cause them not to breed. This cuts off the population from the bottom and since they don't have anything to eat. They will then seek to relocate or succumb to starvation.
The bottom line, is that spider control is achieved by maintenance and modifying the environment around your home, not a direct application like ants and wasps.
Confidence in our Service and Methods
You'll get the best of both worlds. You'll have prompt service for a situation that needs to be addressed quickly. You'll have a licensed, bonded, and insured company that uses effective and environmentally friendly methods.
Affordable Treatments for all Spider Types:
Household spider
Western black widow
Funnel-web spider
Sac spider
Cobweb spider
I'm the maintenance coordinator for a property management company, and Independent Pest Solutions has always been my go-to company for pest control. They are able to work with me and the tenants to find the best possible solution to the issue (both action-wise and financially!) and are always available when I have questions. Don and his team are a fantastic resource for tough problems.
— Stephanie
Get the pest elimination help you need today!
Licensed, bonded, and fully insured services.
For your FREE inspection, call toll-free at 1 (866) 570-0663. In Puyallup call 253-284-4581 and in Tacoma call 253-538-0811.
Independent Pest Solutions, LLC
14611 Meridian E, Puyallup WA 98375
Toll Free: (866) 570-0663
Puyallup (253) 284-4581
Tacoma (253) 538-0811
Independent Pest Solutions